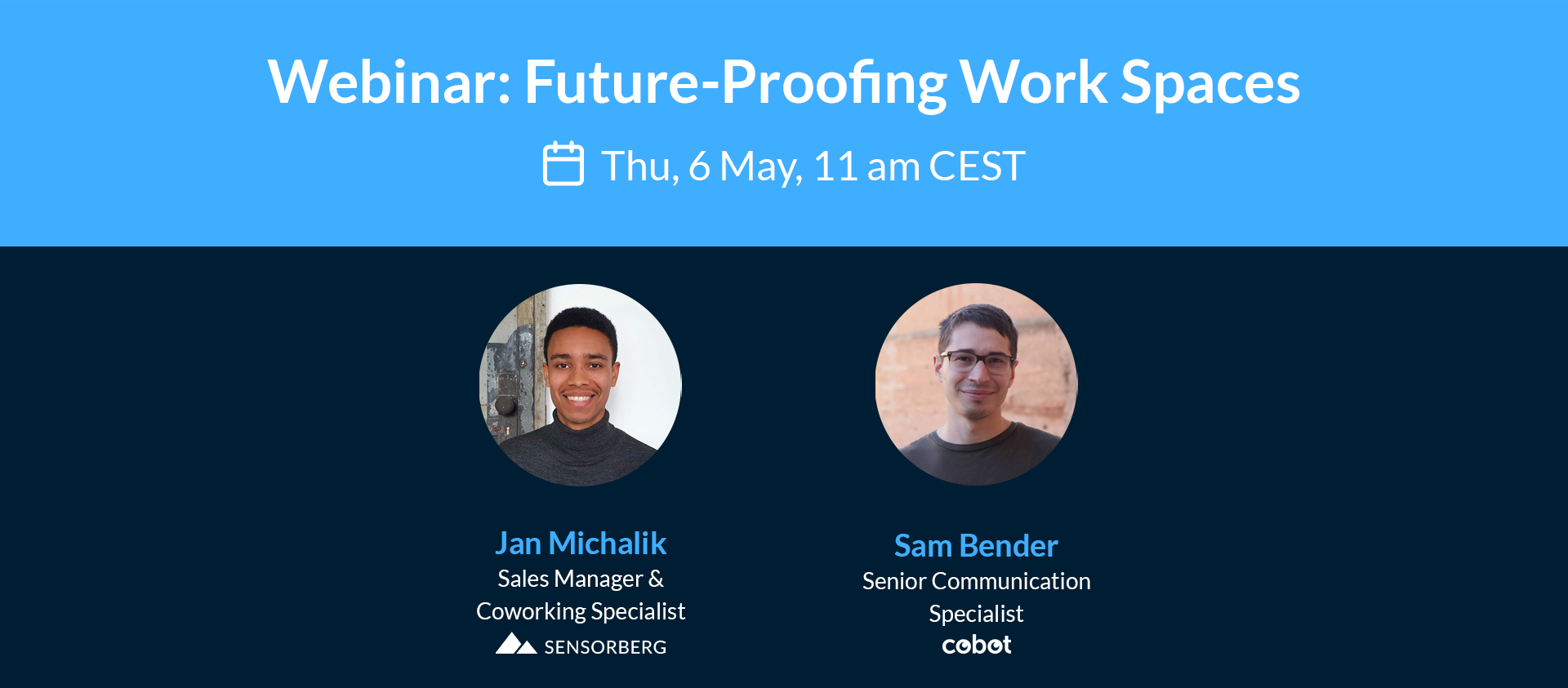 Webinar Ep. 02:
Future-Proofing Work Spaces
How flexible offices, co-working and digital access will be the industry's cornerstone
In our new webinar series, we'll be sitting down with leading personalities of the PropTech and real estate industry to discuss current topics, challenges, trends and case studies. We look forward to seeing you!
About Jan Michalik:
Jan is a sales manager at Sensorberg. In the sector of co-working, he advises new and existing customers on the best possible smart workspace solutions.
About Sam Bender:
Sam is the Senior Communications Specialist at Cobot where he gets to share his passion for flexible workspaces and exploring the potential of technological solutions to complex problems.
About Cobot:
Cobot is the leading management software for co-working spaces, office hubs, and flexible workspaces worldwide. Their web-based co-working management software streamlines the everyday administrative tasks of space managers, and empowers them to focus on time with their coworkers. Cobot supports spaces in over 90 countries including over 100,000 coworkers.
What you will learn:
The

current

state

of

flexible offices and

c

o-working

Main

challenges

of

analogue

flex and

co-working

spaces

What

a

digitised

customer

journey

could look

like

How

you

can

improve

efficiency

& save

costs
REGISTER FOR FREE